Misc.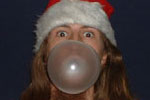 Santa's Coal Bubble Gum
This Christmas, give your children more than just lumps of coal.
Give 'em tooth decay.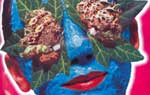 Dead Sea Mud Pac
Things you don't want on your face:
A facehugger.
A really fat guy.
This stuff.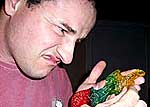 Edible Insole
"Big fruity flavor in one BIG fruity foot." It's the logical evolution of edible underpants and we couldn't be happier. Underpants for dinner, every night. It gets boring after a while, you know?



Whopper Cadavers
Ridley battles the forces of evil — and his own gag reflexes — as he uncovers the most disturbing coverup in candy history since the Wonka slaughter of '73.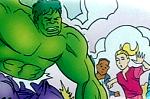 Hulk Smash! Pop-up Books
As Hulk staggers through life, smashing bridges, rainstorms, and generally making an ass of himself, only one thing is certain: No child is safe.


Back to Ironic Consumer
Created by J.R. Antrim. Content copyright © 2003. All rights reserved.